Student Support System
In the Ph.D. Program in Human Biology, the Student Support Committee plays a central role and conducts various activities to support enrolled students in their studies. For example, it provides support for students' living expenses and tuition fees from the Financial Support Scheme for Special Fellows, as well as financial support for overseas activities and for students' self-initiated activities. The types of support are shown in detail below:
Financial support

(Estimated) Stipend in the amount of 70,000 yen per month.

Support for Overseas Activities

(Estimated) Tuition Fee Exemption: 0 yen per year (for 5 years)

Housing support
Priority Allocation of Dormitory Accommodation
Monthly rent: about 30,000 yen per month (at one's own expense)
Secure dormitory accommodation consisting of a private room with its own entrance, kitchen, and bathroom, and furnished with a single bed and a desk.
Others

Support for globalization: TOEFL Course, International Symposia / Overseas Summer School
Risk management support: Mentor system
Mental health-care support: Initial mentor system, support by Student Support Committee
Career support: Initiation Seminar, Business Leaders Seminar, Internship in Overseas Companies
Financial Support Scheme for Special Fellows
For the students who are accepted into the Ph.D. Program in Human Biology, financial support in the form of a stipend will be provided under the Financial Support Scheme for Special Fellows. The objective of the scheme is to support the students of this Ph.D. Program to take the initiative in conducting creative research and lead them to become the global leaders of the future.
Year 2020 Special Fellows Name List
Student Residence (Oikoshi International Dormitory)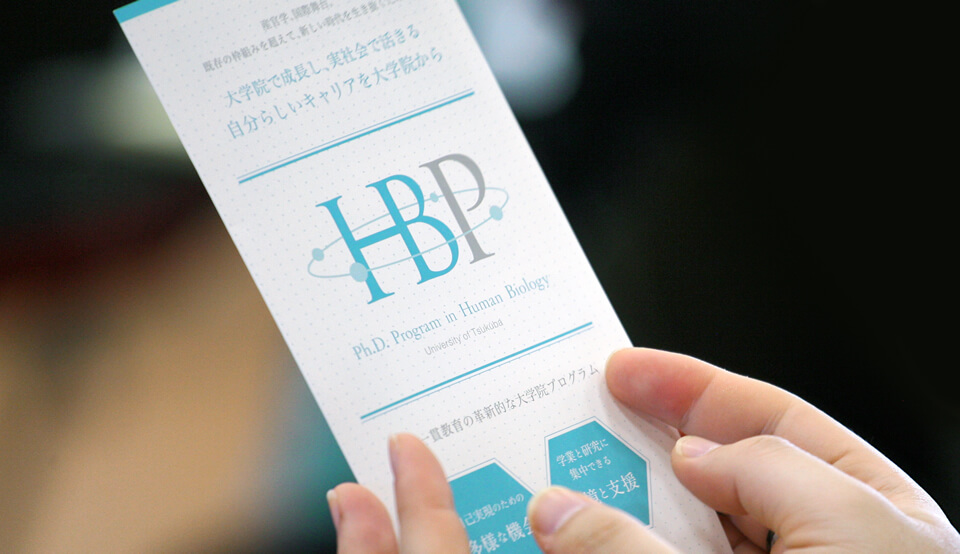 A party organized by HBP students (March, 2013)
The HBP students invited their professors and staff to a party at the international dormitory to thank everyone with sincere appreciation for the completion of the first year of the program.
Student Voices
Five years of adequate financial support allowing students to concentrate on study and research
Takuya Kikuchi Enrolled in April 2012
Because we can receive enough financial support, we are relieved of any financial burden and we can devote ourselves to our study.
In addition, we can choose the optimum environment for each of us individually because of the support provided to go abroad for one and a half years and the guaranteed housing in halls of residence. Particularly, the opportunities to study abroad such as the Internship in Overseas Companies are attractive to me. I can devote myself to a variety of ways of studying in this special program thanks to receiving this strong financial support.