Features of the Ph.D. Program in Human Biology
Human biology looks at the human being as a single unit of life on earth and in space. It seeks to understand the homeostasis and mechanisms of the human body in its place on the temporal axes of the global environment and biological evolution.
In the Ph.D. Program in Human Biology, students can
(1) Understand the essential principles of human biology
(2) Focus on DNA analysis to master the science and control of epigenetic molecules
(3) Develop strength of judgment and the ability to make breakthroughs and carry research through to completion, and to use these strengths to solve social issues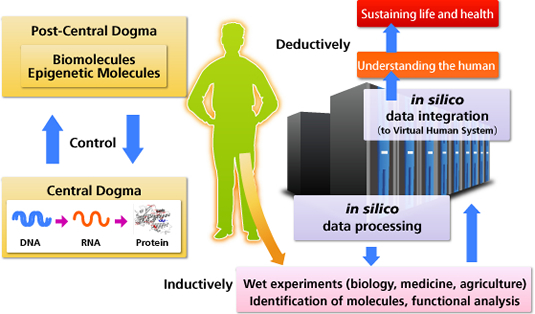 As humankind made scientific and technological discoveries, it unwittingly exposed its health and wellbeing to many kinds of threats. Today, our global environment is deteriorating as the delicate balance of its water and atmospheric systems becomes disturbed by pollution. Within this increasingly precarious environment are chemical substances, such as endocrine-disrupting chemicals, which are the byproduct of the technological inventions of humankind. Elsewhere, the spread of new and reemerging infectious diseases is a result of the high speed at which people and goods travel the world today. To control this kind of global threat, we cannot rely on medicine alone, the primary aim of which is to prevent and to heal disease. Rather, we must combine multiple related disciplines, starting with the field of biology. When carrying out research on human beings, ethical boundaries dictate which experimental methods are acceptable, and thus collaboration and integration with computational science are required to apply biological findings to human beings.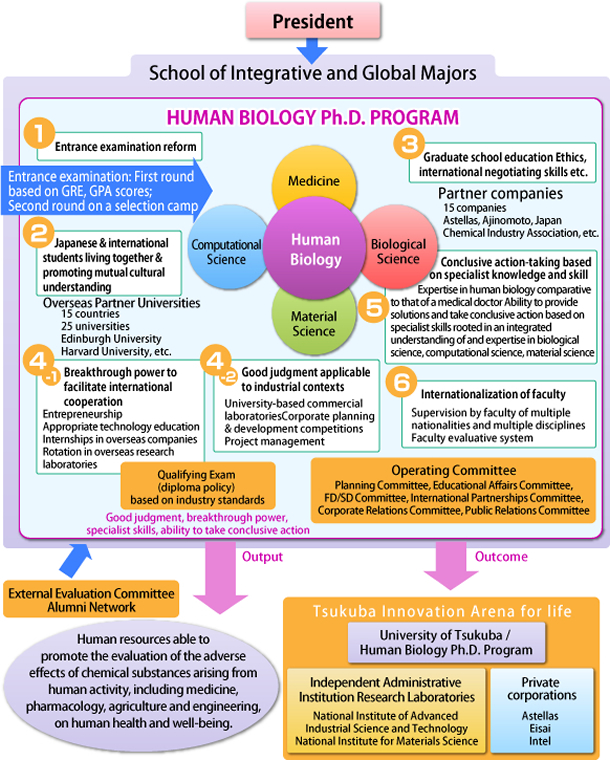 The HBP offers a program of individualized, global overseas training, as exemplified by the Appropriate Technology course. (1) Students experience the cutting-edge, global-standard education and research of a scientifically-advanced country based on their own research proposal plan. (2) Through their participation in the creative process of planning research projects in developing countries, students develop the abilities of decision-making, making breakthroughs in research, and bringing a research project to completion. To develop the spirit of challenge and organizational and strategic planning needed for entrepreneurship, students can also do coursework at overseas partner universities or in collaboration with industry.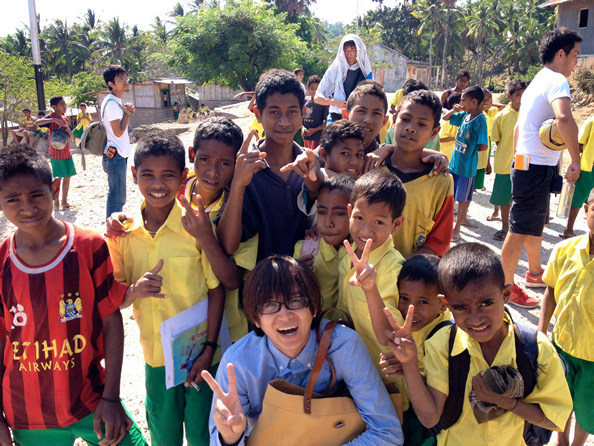 To study how to proceed with research based on the needs of society, it is essential that academia, government, and industry share ideas for reform. In the HBP, professors from 15 private companies and 3 incorporated administrative agencies Institute teach courses that develop students' spirit of challenge and entrepreneurial organization and strategic skill. Such courses are Business Leaders Seminar, Entrepreneurship Training, Home Internship, and Overseas Internship. In addition, we offer a multi-tiered teaching system of international faculty members from a wide range of interdisciplinary fields from academia, government, and industry. We aim to develop global leaders who make the right judgments, make breakthroughs, and see research projects through to their completion. These leaders will understand the social issues of the day and the social trends to come, and thereby contribute to the "health, security, and happiness of the people."