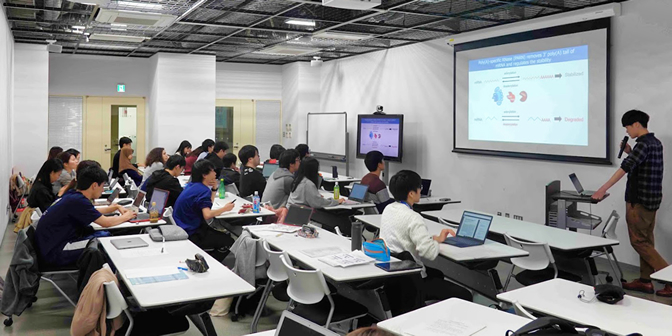 A minimum of 72 units of the degree program and enrolled in the program continuously for certain period of time.
Pass the Qualifying Examination and defending the dissertation Final Examination - Satisfying the above 1 and 2 requirements and the following abilities must be demonstrated:
1

To figure out problems and frameworks of possible solutions to global issues with broad perspective and deep insight.

2

Possess knowledge, skills, intellect and creativity for planning research or activities to solve problems.

3

To have enthusiasm, administrative ability on cooperative negotiation, leadership and integrated humanity, meeting the needs of the society on a global mass scale.